Indigenous Knowledge Centres
The Indigenous Knowledge Centres deliver a vast range of information and services to those living in regional and remote communities in Queensland. The vision of the Northern Peninsula Area IKC is to preserve the rich history of the NPA communities which incorporates language, traditional customs and cultural lore.
The first IKC was established in 2002, and since worked in partnership with the State Library of Queensland to preserve a comprehensive collection of regional cultural and documentary heritage and providing a free community service to access information for families and friends of our communities. Furthermore, provide access to variety of books and records, reading materials and access to internet.
In addition, IKCs in the NPA region continue to be the centre of support offering friendly services to community members on a range of different items. Moreover, is an area that also provides program support to internal and external stakeholders as a part of community outreach and improved delivery of front-line services to community members. Below are a few services delivered:
Free computer training (Microsoft and independent products);
Afterschool activities including reading, comprehension and art;
First Five Forever program for children 0 to 5 years which is an initiative of Queensland Government focusing on supporting early literacy;
Cultural activities which include song, dance and storytelling;
Young mothers' group; and
Creative writing techniques based on personalized stories and move making.
All staff engaged have a sole focus on improving community service delivery through strategic opportunities and to ensure our rich cultural heritage is preserved and taught to all, but importantly, the younger leaders of the future.
The Northern Peninsula Area IKCs can be contacted via details below:
Seisia IKC
Address: Tumema St, Seisia
Contact Number: (07) 4069 3690
New Mapoon IKC
Address: Brown St, New Mapoon
Contact Number: (07) 4048 6619
Bamaga IKC
Address: 79 Adidi St, Bamaga (Near the Bamaga Post Office)
Contact Number: (07) 4090 4138
Umagico IKC
Address: 8 Charlie St, Umagico
Contact Number: (07) 4048 6914
Injinoo IKC
Address: 52 Bowie St, Injinoo
Contact Number: (07) 4048 6810
Opening Hours vary
Please contact IKCs listed above for open and closure times.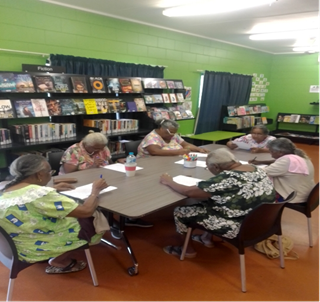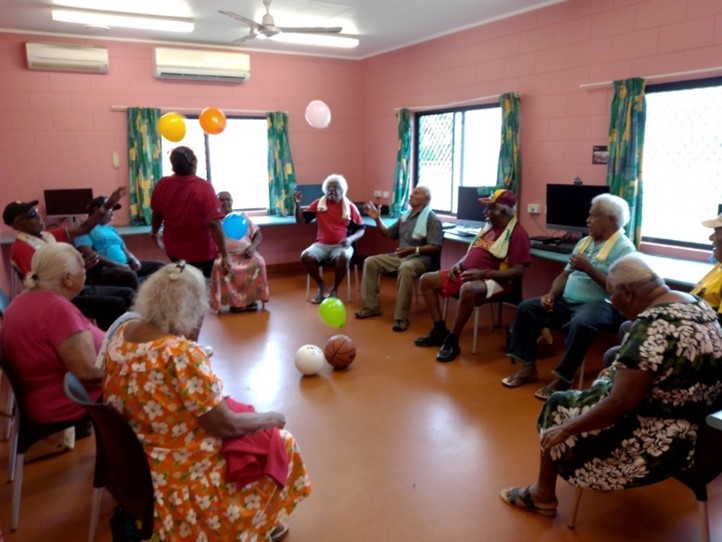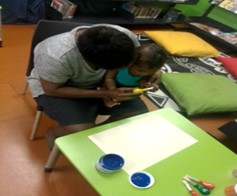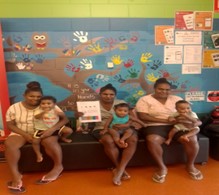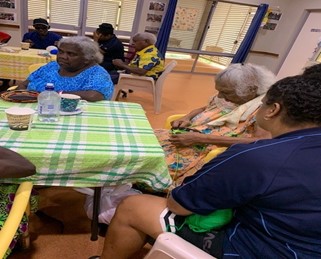 NPARC IKC members get free access to a range of e-resources available online and as apps you can download to your phone or tablet. Enjoy e-books, e-audiobooks, e-magazines, stream movies and docos and lots more with a free IKC membership. Downloads and video streaming count towards your monthly data usage. Visit Bamaga IKC, New Mapoon IKC, Seisia IKC or Umagico IKC to become a library member today.
Want to find a book or DVD? Search our Online Catalogue.